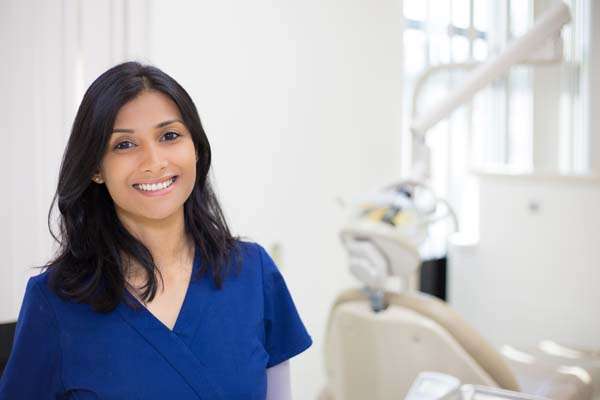 Are you looking for information on dental veneers? Veneers are used for cosmetic reasons. They are a non-invasive option for covering up tooth imperfections and are a common choice amongst those who are looking to improve their overall smile.
They are also called porcelain veneers as most veneers are made up of extremely thin layers of porcelain material, allowing them to easily blend in with the rest of the teeth. Composite resin veneers are also a choice. It is important to understand that a veneer is permanently attached to a tooth, making it a good idea to do a little research before making a final decision.
When do dentists recommend dental veneers?
Dentists will often recommend veneers for the following reasons:
When teeth are chipped or cracked
When teeth have chips or cracks in them, especially when they are in the front of the mouth and therefore easily visible, these chips and cracks can really get in the way of someone feeling comfortable when they smile. Veneers can be used to cover up any damages to the teeth, allowing one to once again feel confident when smiling.
An added bonus is that veneers can help keep a tooth intact when it has been damaged. If a chipped or cracked tooth is lost, then a tooth replacement option will need to be made.
When teeth are stained
When it is not possible to remove stains on the teeth, veneers can be used to cover the stains. Two of the more common reasons why teeth or a tooth cannot be whitened include taking certain medications and aging. Veneers are also an option for those who want whiter teeth yet do not want to get their teeth professionally whitened on a consistent basis.
When teeth are crooked or gapped
Veneers are a quick fix for minimally crooked teeth and for that reason are a popular choice amongst those who do not want to wear braces. An experienced dentist will strategically use veneers to give the appearance of straight teeth. For those who feel self-conscious about gaps in between their teeth, veneers can be used to narrow the gaps to a width they are comfortable with.
Decayed teeth
Teeth that have been treated for decay are not always as appealing as one would like them to be. Veneers can be used to cosmetically improve the look of any decayed teeth.
Are veneers in your near future?
Do you think dental veneers are the right choice for you? Now that you understand the reasons behind when a dentist will recommend veneers for one of their patients, does it seem like veneers will fit in with your particular lifestyle?
It really is important for you to have a smile you can be proud to show every single day. When you do not, you are less likely to smile. There are solutions that can hide your imperfections, giving you the ability to smile with confidence once again.
Are you considering getting dental veneers in the Emerson area? Get more information at https://www.emersondental.com.
Check out what others are saying about our dental services on Yelp: Dental Veneers and Dental Laminates.
---
Related Posts
February 16, 2018
As a cosmetic dentist, we are in the practice of giving people a beautiful smile that they can be extremely proud of. To do this, we have a number of treatment options, some of which …